The WINEFRONT is Australia's longest running online-only wine review site.
The WINEFRONT is rigorously independent.
The WINEFRONT accepts wine-related advertising but does not accept advertising from wineries and never will. This distinguishes The WINEFRONT from almost all other commercial wine publishing.
The WINEFRONT does not sell wine in any way.
The WINEFRONT is Australia's most active review site for consumers.
The WINEFRONT aims to be accurate and up-to-date. Unbiased, without inflation, as we see it.
The WINEFRONT is a subscriber-only service and has been since it started in 2002. It's run by Campbell Mattinson, Gary Walsh and Mike Bennie.
Each year thousands of new wine reviews and comments are published on the site. Wines are given a score out of 100 and a 'best drinking' window. All past reviews, articles and comments remain on the site and can be accessed by subscribers (only).
The WINEFRONT has never and will never run an "advertorial". All approaches along these lines are either sneered at or laughed out of town, depending on our mood.
All wines are treated the same, regardless of whether the producer of the wine subscribes to the site or not.
All wines are reviewed free of any charge to the winery.
All material on The WINEFRONT is protected by copyright, and should not be reproduced in any form without written consent from one or both of the publishers (Campbell Mattinson and Gary Walsh). Any reproduction of material from The WINEFRONT without permission is a breach of copyright.
About the publishers of The WINEFRONT:
CAMPBELL MATTINSON
Founder The Winefront // Ex Editor Halliday Magazine // Halliday reviewer // Journo 30 yrs // Ex Editor Australian Sommelier Magazine // winner Best Australian Sports Writing Award 1996 // twice winner Wine Press Club Wine Communicator Award // winner Chairman's Award International Louis Roederer Wine Media Awards // author 3 editions Big Red Wine Book // author Wine Hunter // winner Best Regional Film St Kilda Film Festival // Youtube Channel // Author We Were Not Men
See: www.campbellmattinson.com
Instagram: @campbell.mattinson
Youtube
GARY WALSH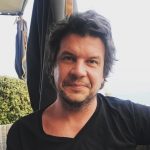 Was the publisher of the successful internet review site www.winorama.com.au, is the former wine editor for Inside Out Magazine and is currently co-publisher of Australia's most active subscription based wine review website – www.winefront.com.au – proudly independent since 2002. He has a philosophy (if you could call it anything so lofty) of reviewing wine with levity and a light heart, but a firm hand. Twenty something years of obsessive wine tasting, he thinks, gives him some sort of excuse for being published. He's also co-author of the previous two editions of The Big Red Wine Book (Hardie Grant Publishers), a regular judge at the West Australian Good Food and Wine Awards (WAGFG), something of a specialist on the wines of Piedmont, and likes to write about himself in the third person. He's a great guy.
Instagram: @garywalsh
MIKE BENNIE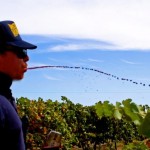 Mike Bennie is a freelance wine and drinks writer and journalist, wine judge and presenter based in Sydney, Australia. Mike is the Editor-At-Large and contributor to the highly respected online wine commentary website WineFront.com.au and a columnist/feature writer for benchmark publication Australian Gourmet Traveller Wine Magazine. He is currently wine/drinks editor for delicious. magazine and his work has also appeared in Sun-Herald Style Magazine, Time Out Magazine Sydney and Melbourne, Sydney Morning Herald/The Age's Good Food section, Men's Style magazine, Women's Health, Wine Business Magazine Australia, Broadsheet, Meininger's Wine Business International magazine (Europe), Harper's Wine & Spirits (UK), Decanter (UK) amongst other publications. Mike has also been a wine judge in Australia and overseas, and a graduate of the prestigious Len Evans Tutorial. Mike was named Wine Communicator's of Australia Digital Wine Communicator of the Year 2013. Mike and friends established and co-direct Rootstock Sydney, Australia's first sustainable and artisan wine and produce fair. He is a regular presenter at public and industry events, and between travels to exotic vineyards around the world, enjoys long walks on the beach with a bottle of wine in his hand.
*Disclaimer: Mike Bennie is co-founder and co-owner of a packaged liquor (wine, beer, spirits) bottle shop in Sydney's Inner West, P&V Wine and Liquor Merchants (established December 2017). Ideally, wines reviewed by Mike Bennie will not be sold by this business.
Instagram: mikebennie101
KASIA SOBIESIAK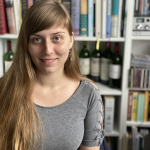 Kasia came to Sydney almost 10 years ago and fell in love with wine. She was looking for an engineering job as per her background but stumbled upon a few restaurant roles requiring the service of fermented grape juice. She thought it was not far from the environmental protection she studied, given all the biology and chemistry involved, and also fun. So it stuck and became a passion quickly. Now, she has classical wine knowledge with WSET 3 and Certified Sommelier exams under her belt. Kasia's work and focus grow exponentially every year, with recent contributions to WA Good Food Guide wine judging, taking a finalist spot at New Zealand's Family of XII tutorial and teaching WSET courses. Her experience encompasses work within the IT industry, digital media, social media and events. She is currently studying WSET Diploma at TAFE. Moreover, Kasia is deeply interested in wines of Eastern Europe where she comes from. Loves dill pickles, naturally. Na zdrowie!
Instagram: @kasia.sobiesiak
CURLY HASLAM-COATES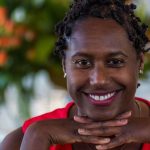 Curly has spent 25 years working in various consumer facing positions within the drinks industry; retail, hospitality, cellar door, events and education. A moment of impressive WSET academic success lead to the Vintners Bursary trip to Tasmania which changed her life.
Ten years on, she has moved to Tasmania and established Vintage Tasmania, an umbrella business which allows her to have a platform to focus on wine and spirits education, agri-tourism, inclusivity in the wine industry and children's food literacy skills.
2019 brought nominations from the International Wine and Spirit Competition for International Wine Communicator of the Year and The Julian Brindles Memorial Award for Outstanding Achievement in the Wine Industry.
She is currently preparing herself for embarking on the Master of Wine journey. At present this involves designing and building a tiny home and daily Spanish study sessions..
 TERMS OF USE
These terms of use include a disclaimer, limitation of liability clause and a privacy policy.
By continuing to use this website, you agree to and accept the terms of use. If you object to any of these, you should terminate your use of this website immediately. All subscribers take legal responsibility for the material in any post they publish.
These terms of use are governed by the laws of the state of New South Wales in Australia or, where applicable, the Commonwealth of Australia. All parties expressly submit to the jurisdiction of the courts of that State or, where applicable, of the Commonwealth for the purposes of determining any dispute. You by continuing to use this website, irrevocably and unconditionally agree to submit to the exclusive jurisdiction of these courts.
Further, if any provision of the terms of use is found to be invalid or unenforceable by any court, such will not affect the remainder which will continue to have full force and effect.
The WINEFRONT makes no representation whatsoever that the content of this website complies with the laws of any country outside of Australia.
Disclaimer
The information on this web site is provided to the best of The WINEFRONT's knowledge on an "as is" basis without any warranty of any kind. The WINEFRONT makes no representations whatsoever regarding the accuracy or completeness of the information obtained on this web site. The information that is on it may be changed or deleted without notice.
The WINEFRONT recommends that before relying on the material, any users of this website should independently verify its accuracy, currency, completeness and relevance for their own specific purposes, and should obtain their own professional advice, appropriate to their circumstances.
Whilst all care has been taken in the preparation of its contents, subject to any rights that cannot be excluded by law, The WINEFRONT will not be held liable for or in connection with any loss or damage or expense suffered by you or any other person or entity arising directly or indirectly from or in connection with your use of this website, (whether caused by negligence or otherwise). This includes but is not limited to loss or damage which may arise as a result of your reliance on its contents; any inaccuracies, errors, omissions or delays in relation to the website; the loss, modification, damage or destruction of hardware or software caused by computer viruses and/ or program bugs and/ or similar causes and/or any breach of security. The WINEFRONT does not warrant that the server which stores and transmits content to you is free of viruses or other harmful components.
Subject to any non-excludable provisions of the Trade Practices Act 1974 (Commonwealth), The WINEFRONT also disclaims all warranties of any kind, whether express or implied.
Copyright
All material on The WINEFRONT is protected by copyright, and should not be reproduced in any form without written consent from one or both of the publishers (Campbell Mattinson and Gary Walsh). Any reproduction of material from The WINEFRONT without permission is a breach of copyright.
Links To Other Websites
Links to other websites are not under the control of The WINEFRONT and he is not responsible for the contents of any linked web or any hyperlink contained in a linked website. The WINEFRONT provides these to you for convenience only.
Once you click onto these, you link to any such website entirely at your own risk and exclude The WINEFRONT from any liability arising in any manner whatsoever. You access third party sites and use their products and services entirely at your own risk. Further you also acknowledge that the material on any linked websites may not comply with the laws in force in Australia or any other country.
Limitation of Liability
The Wine Front is in no way liable for any loss, liability, damage, expense or cost whatsoever and including without limitation indirect or consequential loss or damage, loss of profits or business opportunity, and damage to property arising out of your use or your inability to use this site.
General 
The prices for all wines listed are RRP's only, accurate at the time of writing and are expressed in Australian dollars. They are subject to change without notice by both wine producers and retailers. The Wine Front does not accept any liability for any price changes, errors or omissions.
The information on this website provides general information only and is not intended as any form of wine investment advice and must not be relied upon as such. You must obtain independent professional advice and make further independent enquiries before making any investment decisions or taking any further action based on the information contained on this website.
The WINEFRONT supports a responsible attitude to the consumption of alcohol and discourages abuse and inappropriate consumption.