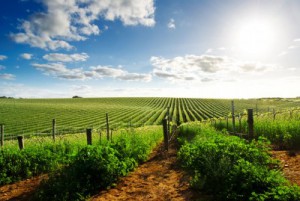 The thing that struck me was the oak. Or the lack of it. Or the taste of it. I got stuck into a glass of 2009 La Linea Tempranillo at an 'Australian perspective' of the grape last week and thought it was smothered in blue, syrupy oak – I'm the member of the gallery who never raises a peep, but this wine had my right hand doing a Horshack in the air.
How much new oak do you use with this wine? I asked La Linea's Peter Leske accusingly. And thought to myself: what's the point of a new variety if you can't see the grapes for the trees?
None, he replied – proudly, I hope. It's all old oak.
Absolutely all old oak?
Yes.
Well I'll be buggered. It turns out that this isn't an unusual reaction – young tempranillo often shows oak-like flavours that are grape derived rather than barrel. Halliday mentioned that he'd 'pinged' another of the wines for the same heavy-handed fault; only to find that it too had a low oak regime. It's got to do with the sweet, chocolatey, cola-like fruit flavours the grape can put out. Good reason for a tasting.
"It's no longer at the point,' Leske said, 'where we should be cautious about it (tempranillo). We are past cautious experimentation. Some of the wines are bloody good, and we need to be talking about them."
Indeed we should. Tempranillo has been
Add to My List