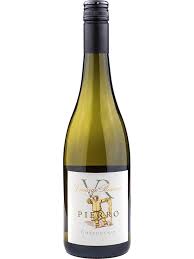 Vintage Reserve is a vineyard and barrel selection, released after four years in the winery's cellar.
2011 13.5%
Savoury and briny, almost into a faint chicken stock thing, Meyer lemon and melon, spice and cedar. It's again falling into savoury with a pleasing gloss to the texture, and a minor amount of flinty abrasion. Good finish, distinctly nutty and saline. Slightly lacking vivacity, as a quibble. It's a wine that's confident in its stage of maturity, and drinks very well now, though likely to hold. Drink 2019-2022+ 93 points.
2013 14.5%
Here's a big bold one. Nougat, spice, tropical fruit, cedar and nutty maturity. Slight lift from alcohol and burr in palate, but has volume of flavour and texture to hold it. Some oak still showing to taste and feel. Finish is warm and long. Savoury styling. Very good. Drink 2019-2023+ 93 points.
2014 13.5%
The great leap forward. Struck match, stonefruit and grapefruit tang, spiced biscuits, and personality. It hits the palate, grips and thrills, ample flavour but delivered with finesse and energy. Flinty bits through sheen of regional fruit power. Such length, precise and clean to close. Superb. Drink 2019-2029+ 96 points.
2015 14%
Mixed citrus, melon and stonefruit, whiff of struck match, honey and white flowers. Powerful, but not over-done, lime and just ripe pineapple, pumice stone texture, tang of sweet citrus acidity lights it up, toasty oak noted, but integrating,  finish is effortlessly long. Superstar. I'm dithering between 96 and 97 points, but the quiet authority and length, I think, have convinced me. Drink 2020-2030+  97 points.


Tasted : Feb19
Alcohol : 14%
Price : $138
Closure : Screwcap
Drink : 2020 - 2030+
Visit winery website


Add to My List