MAX LAKE (1924-2009)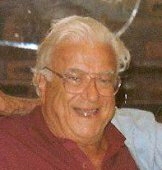 THE IMPORTANCE of Max Lake to the Australian wine industry is vastly underestimated. News today that he died at 2pm yesterday at his beautiful home in Longueville – overlooking his lap-lane pool and the gleaming Sydney Harbour beyond – is a blow as much to the Australian industry as it is to all Australian wine lovers.
According to Franz Scheurer of Australian Gourmet Pages, Lake had "tried to switch on the fan of the air-conditioning (at his home) on Sunday, he stumbled and fell, bruising his head. Due to the medication he was on, blood slowly seeped into his brain and the end was swift and peaceful.
"His son, Stephen Lake, told me that the last thing that passed Dr. Max Lake's lips was a 2004 Vosne Romanee."
The pathos of the scene stings straight to Len Evan's final moment: dead at the steering wheel of his car in the carpark of the John Hunter Hospital in Newcastle. His daughter Jodie found him collapsed at the wheel of his car – she thought he'd taken a long time to park the car, and on investigation, discovered the sad truth. That such great achievers died so simply, and commonly, seems wrong at first; except that it's so goddamned apt. As Albert Einstein said: "If you can't explain it simply, you don't understand it well enough." Evans and Lake understood wine matters so well that us common wine lovers followed eagerly in their wake. You never came in contact with Lake or Evans without learning something useful about wine.
Lake's legacy is as complex as it is expansive. A brilliant surgeon (Australia's first specialist hand surgeon), in 1988 The Bulletin magazine called him "the man who started the (Australian) wine boom". This relates to his most obvious legacy, the deliciously named Lake's Folly winery in the Hunter Valley – widely considered the first of the modern Australian wine boutiques. 1963. Cabernet Sauvignon vines. The Hunter Valley. No one was planting new vines then (there were only five Hunter Valley wineries left at the time, for Christ's sakes) and 45 years later that particular combination of grapes and region still seems an absurd idea; but it worked brilliantly. He planted cabernet because he'd had a bottle of 1930 Dalwood cabernet, and it made his mind race.
History is a great teacher if you allow it to be. Max Lake was not a follower; he was a thinker, and a leader. He had a compelling phrase: "Taste one wonderful wine, grow another". The late Len Evans in his Australian Complete Book of Wine said of the Lake's Folly vineyard that "its influence and the quality of wine it produces have given it an importance which greatly out-weigh its size."
Max Lake was a man of immense generosity, knowledge and confidence, but he was never unaware of how much he still had to learn. The humility of self assurance. In the introduction to his book Taste he wrote:
"When I was a child, I spoke as a child, I thought as a child, and I tasted as a child. When I became a man, the curiosity that is a hallmark of childhood continued and flourished … A long period judging wine and food endowed a rather average palate with some fine-tuned discrimination while several seminal books dispersed many shadows. I remain the same curious person, the most curious person I know, asking questions, listening, hoping that children and naive tasters will traverse, and shift, the boundaries of my ignorance, as they always have."
But while Lake's legacy goes far beyond Lake's Folly – which he sold in 1999/2000 – the blood of his best and most productive years pumped straight from that special patch of land, and the winery he'd created on it. In recent years, he's been unable to bring himself to visit it. Lake's Folly was his grand dream, his lover of sorts; watching someone else run it would be like watching another man cuddle the woman you still loved. Lake was a craftsman and all craftsman are sensitive; he learned things, he explained things, but most of all he did things, and he never stopped caring how they turned out. He was a prolific author and his book Hunter Wine, published in 1964, is one of the few classics of Australian wine book publishing. It is as glorious a read today as it was the day it was published. Others reckon his Classic Wines of Australia, published by Jacaranda Press in 1966, is his classic. As Truman Capote says: Few writers clip one classic to their belt. Two, and you're a legend.
They were by no means his only books – he wrote at least twenty (publishing 14 of them) mostly on wine, food and surgery, with a book on Marco Polo thrown in. He had others in store. Responding to a query on how he managed to be a noted surgeon, grape-grower, wine-maker and writer, he wrote: "It does suggest three different people, but it is the same mug in the bathroom mirror each morning."
An anecdote: Max Lake was one of the first people I interviewed for the autobiography of Hunter winemaking legend Maurice O'Shea (Wine Hunter, Hachette Australia). He was not well. He sat me in his study, its walls packed with books and notes (he once wrote of his personal library, which by the time I saw it had been largely (!) auctioned off, that it was "awesome, unique") while he attended to things in the house – I was there in that room by myself for some time. I'm a Victorian and comparatively new to wine; the Max Lake legend hadn't grown properly in me yet. I snooped around his office and developed a sinking dread that I was terribly unprepared. This was not the office of an ordinary man. It was a hungry place where knowledge (and the lazily ignorant) is devoured. I looked out the side window at the brilliant blue of Sydney Harbour. The white dots of yachts. Lake limped in. "I used to swim out there every morning," he said. "I was incredibly fit". And he coughed, and told me that he'd have to get up and go to the toilet a lot, because of the medication he was on.
Like all men of ego, particularly those nearing their end, he wanted to talk of himself. And with most questions I asked, he went to talk of his own experience, but then stopped, and kept to O'Shea. He was brilliant in his knowledge of him, and I looked upon this discipline with great admiration. Then, there, in his own house, near the end of his own time – few would have shown such generosity. Judge a man by the wrongs he swallows when he has the right not to. He could have talked of himself, but he didn't.
But still, his discipline made me feel guilty; I should have been in that study researching Lake, while he was still alive. He was a momumental story and we both knew it. Then he stitched the cords together. "I once made an O'Shea wine," he said. "I was fascinated by his wines and I reckoned I'd figured how he made them. So in 1969 I went and made one in the O'Shea way."
And he turned to his Apple Macintosh and clicked around its desktop. Nonchalently. He even started pointing out some of its functions (impressive to a PC man).
"How did it turn out?" I eventually asked. Smirking.
"Brilliantly," he said. "It was one of the best wines I ever made. Kept for years and years. Probably still drinks well."
"So did you go on making wines that way?"
"Oh no," he said.
"Why not?"
"Because I wanted to make Max Lake wines, not Maurice O'Shea wines," he said, and turned direct towards me.
It's impossible to summarise Max Lake in a few hundreds words. His book collection was auctioned because it included rarities that no one even knew existed – State Libraries wanted it. In the mid 1980s Andrew Caillard of Langton's Wine Auctions sifted through Lake's cellar and realised as he did it that it was a "momentous occasion … When the wines were sold, they fetched comparatively little, yet I have never really ever handled so many important and rare bottles. This was where I found two bottles of 1948 Penfolds Kalimna Cabernet Sauvignon – which were written about – but have never seen the light of day since."
The point is, they and so many other rarities were to be found in Max Lake's cellar, library, mind. He was full of rarity, historical significance, skill and passion and creativity. He talked it, learned about it, listened to it and created it. He made the full Monty look rugged up and covered over. His son Stephen describes his father as "an earth shaking sort of person. His life was epic."
How did he achieve so much? His own words: "In random order, luck, incessant curiosity, hard work, and Joy." The capitalisation of the word Joy is his.
Caillard: "I will always remember Max Lake at Lake's Folly on his 70th Birthday party. I remember him with his open shirt and a huge welcoming smile. He used to swim almost every day at one stage. I have nothing but very warm memories of him. I was actually hoping to meet up with him because over the last month I have once again truly appreciated his contribution to Australian wine. In my mind he was a great Australian wine all-rounder. His legacy is remarkable. I understand he had a wicked, mischievous and dark side. However all complex people are difficult to work out. Max was a polymath extraordinaire."
And so he was. And so we all would do well to listen and learn from his ways, as he did from us.
Add to My List