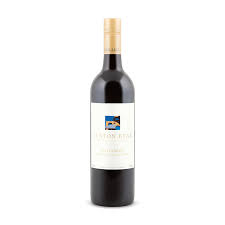 It's almost all cabernet sauvignon but there is a little bit of merlot in the mix too. "We have two different clones of cabernet, we sourced the Houghton clone from Moss Wood, and the other clone is '126' which we sourced from Cullen", explains winemaker Ed Tomlinson, "it's older vines [original planting 1982], and this wine is all Houghton clone, which gives more sumptuousness, and is earlier ripening too".
A lot of winemaking behind the wine too – small parcels are picked and fermented when ripe, rather than everything picked at once, the different little ferments (1 tonne ferments) are then blended back together for this premier level wine. The merlot is to temper the tannin of cabernet sauvignon, rather than make it a feature or supporting actor, "the wine always has to have cabernet identity".
Impressive wine from the get go. Fine, rarified bouquet of mahogany and tobacco oak meshed to dark fruits, plum, lavender, bay leaf, black olive. In the palate, notable volume of flavour but also a pliancy with fine, firm, suede-textured tannins and squeakiness of acidity. It sits in the palate with succulence and great presence of dark fruits, touch of herbs, mineral-like tickle, fine oak, ripe fruit flavour. It's a very good wine here.
Tasted : JAN16
Alcohol : 14.5%
Price : $70
Closure : Screwcap
Drink : 2016 - 2027+
Visit winery website
Add to My List