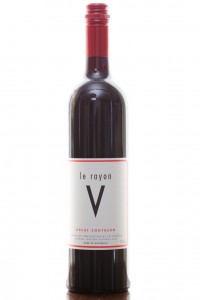 'The arcane name comes from an Eric Rohmer film, Le Rayon Vert, but is also a good excuse to get a few lines of Rimbaud on the back label. In the Rohmer film, a lonely and troubled Marie Rivière spends her summer vacances traveling aimlessly in search of true affection. A bit like how it can feel sometimes trying to source grapes', says winemaker Andrew Hoadley.
Whatever happens to Forest Hill following its substantial loss in losing the husband/wife killer wine combo of Lee and Clemence Haselgrove will be interesting to see, but, in the meantime, here is a wine that also proffers an insight into the excellent site; the fruit was entirely sourced from it in 2011 (the 2010 release of this wine came from Kalgan River). It's also 100% new oak (one barrel total production), which seems counterculture to Hoadley's recent winemaking forays, but he reckons the fruit suited it.
Leads of with rich mahogany and berry compote scents – it's a plume of dense perfume eddying between fruit, wood, earth and spice. Plush across the palate, the wine dips through the finish to a light herbal pucker and lingers with a kiss of ripe fruit sweetness. It's pretty svelte, although velvety, and feels fresh in fruit even with some of the cedar-oak character presenting a twiggy taste underlying. Composed, one would say. Good drinking in youth.
Tasted : AUG14
Alcohol : 13.9%
Price : $58
Closure : Screwcap
Drink : 2014 - 2029
Visit winery website
Add to My List