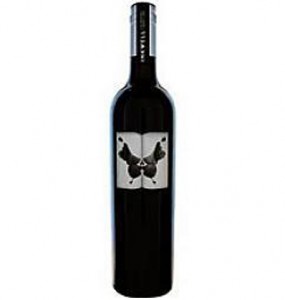 I got a chance to sit down and hang out with winemaker Dudley 'Dude-ly' Brown, he of the spicy, thoughtful commentary on his website – worth a look. He ditched life in the head-hunting world of hi-tech land and decided to grow grapes with his partner (now wife) in McLaren Vale. Ipso, Inkwell, but with a great deal of thought and some cultural ties to his love of zinfandel from his 'homeland' of California.
Viognier too, though, 'we figured out how to make this after five years of trying', says Brown, 'so we pick it in two or three pickings and try and work out the profile of the wine. In 2013 though the Beaume went through the roof with the heatwave, so it all had to come in at once'. Whoops.
The wine is fermented in neutral French oak with the goal being a 'southern Rhone white wine style', of which Brown says, 'it could be jarring to a lot of Australian palates. We were about to turn off the viognier completely, but didn't have the money to tear it out, sort of the ghoul that continues to the next movie. But we actually like drinking it, and then it started to sell, so we kept it'. The Claytons viognier.
Oh, and the 'Blonde on Blonde'? 'Well, there was meant to be another white grape blended into the viognier, but we gave up on that idea and the name stuck; it's a pretty good name'. Wink wink.
Tasted : JUN14
Alcohol : 13.5%
Price : $21
Closure : Screwcap
Drink : 2014 - 2019
Visit winery website
Add to My List