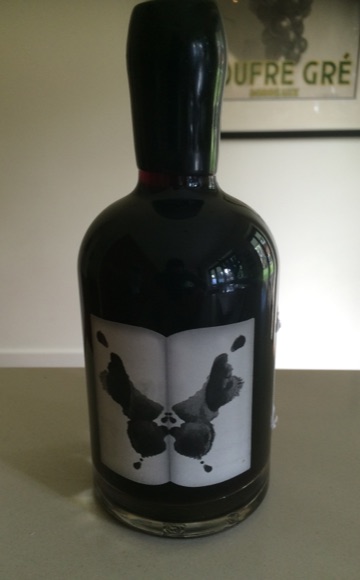 I'm no expert on fortified wines, but I'll have a go. Dudders tells me it's my job to work these things out. Such a cute bottle too: you almost want to cuddle it.
Spice, plum duff, the rancio character of old wood, prune, sweet rolling tobacco, stout – all manner of things really. Full bodied, and what else could it possibly be!  
Has a slick glycerol feel tuned up with a clip of tannin. Tastes of dried cherry and dark boiled fruitcake, almond paste and a liberal amount of spice. Warm glow and good spread of tannin on the finish. It's an intriguing and characterful wine. Recommended.
Tasted : Dec14
Alcohol : 21.5%
Price : $35 (375ml)
Closure : Diam
Drink : 2014 - 2022+
Visit winery website
Add to My List