Date/Time
Date(s) - 22/06/2018 - 23/06/2018
5:00 pm - 8:00 pm
Location
Queens Wharf
Categories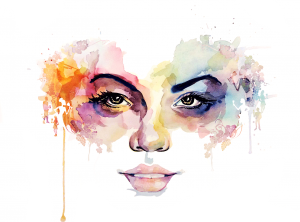 For those interested, Mike Bennie will be hosting a series of seminars at Winetopia Auckland to be held 22-23 June.
The three seminars are (and tickets are available):
Friday 22 June
Session 1: 5:00pm-8:30pm
4:50pm – 5:35pm:  Sexy Syrah*
Pinot noir beware! Syrah, the quiet achiever with a distinct personality in varying regions, is on the rise for global attention with Australia's prolific voice in wine Mike Bennie
Saturday 23 June
Session 2: 12:00pm – 3:30pm
11:50pm – 12:35pm:  B-Sides*
Join Australian wine expert Mike Bennie as he leads you on a discovery tasting, to unearth NZ's lesser-known, unusual grape varieties and their delicious potential.
Saturday 23 June
Session 3: 4:30pm – 8:00pm
4:20pm – 5:05pm:  Baller Wines*
Premium, flagship, top-of-the-tree wines – identify what makes great wines great with Australian wine guru Mike Bennie, showcasing some of NZ's finest names in wine.
+
Raise your glass to New Zealand's finest vintages at our spectacular celebration of New Zealand wine – Winetopia presented by Singapore Airlines returns for 2018 with an unbeatable line-up!
Journey deeper into the uncorked world of New Zealand wine and sample a growing array of deep reds and world-class whites from 60 impressive wineries.
Winetopia is also your opportunity to indulge in the deeper joys of wine and 'Share a glass' with local celebrities and wine gurus, including Master of Wine Bob Campbell and International wine expert Mike Bennie.
Ridiculously Good Value Tickets are $29* and ON SALE NOW. This includes entry to one session, five wine tasting tokens (valued at $10), a Spiegelau wine glass (valued at $20). Strictly limited tickets – last year we sold out on every session!
*Booking fee applies. One sold out, tickets will be $39*
Mix it up, try new things. If you spend one day this year exploring wine, make it at Winetopia!
Purchase tickets here.
Add to My List