Date/Time
Date(s) - 04/02/2019
6:30 pm - 8:30 pm
Location
P&V Wine Merchants
Categories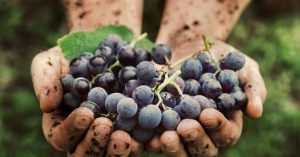 Natural wines seem to be popping up on wine lists all over Australia's best restaurants and bars. There are even entire bottle shops in Sydney's inner west devoted to them. But in the US, natural wine still seems to be a growing phenomenon that, for the most part, flies under the radar. Still, beneath the surface, there is a frenzy of activity all over the country – with experimentation aplenty in both technique and regionality.
After ditching her corporate career, Leah Rinaldi immersed herself in Australia's natural wine culture before returning to Brooklyn and working with Jenny & François — one of the first, and now most significant, natural wine importers in the United States.
She's back for a visit Down Under and has brought a suitcase stash of some pretty wicked juice. Join her for a look at the natural wine movement in America to get a glimpse of history and what the future holds. Taste wine from the OG American natural winemaker, Tony Coturri, who has been making natural wine in California for over 40 years. Be introduced to Donkey & Goat in Berkeley, California who have helped create the backbone of the movement with their Natural Wine Manifesto and commitment to transparency. Look at the exciting and experimental newer generation of winemakers from Joe Swick in Oregon, to La Garagista in Vermont, and Wild Arc in New York. Taste the development of the East vs West coast and how people are growing wine in places it has never been grown before.
10 impossible-to-get-your-hands-on wines for $40.
20 spots. Run, don't walk. Tickets here.
Add to My List