Date/Time
Date(s) - 07/06/2018
6:30 pm - 8:30 pm
Location
P&V Wine Merchants
Categories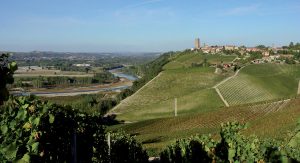 Not much to say here but… wow.
Giorgio de Maria (Giorgio de Maria Fun Wines) alongside Gary Walsh (WineFront) and Mike Bennie (WineFront, Gourmet Traveller Wine Magazine, Delicious magazine et al, P&V Merchants) present an incredible line up of rare, fine, hard-to-get, brilliant, expressive Barolo and Barbaresco. This is a tour-by-glass of some of Piedmont's most thrilling wines, from some of the region's cult producers.
A limited number of seats are available for this exclusive, fascinating tasting. Here's the line up of 11 wines on pour:
Cappellano Rupestris 2013
Cappellano Franco 2013
Rinaldi Brunate 2014
Rinaldi tre tine 2014
Olek Roncagliette 2015
Canonica 2014
Rivella 2014
Anselma Collaretto 2010
Anselma Vigna Rionda 2010
Pugnane Bussia 2013
Pugnane Pugnane 2013
Seats are limited and some have sold in advance. There will be light snacks, great conversation, joyous tasting of these amazing wines.
Join us! Tickets here.
Mike, Gary, Giorgio x
Add to My List