Date/Time
Date(s) - 12/04/2018
6:30 pm - 8:30 pm
Location
P&V Wine and Liquor Merchants (Bottle Shop)
Categories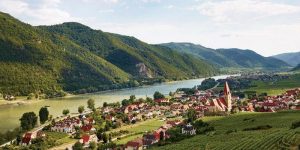 Perhaps you're well acquainted with the wonderful wines of Austria. Perhaps you've only tried a few. Or perhaps you're completely unfamiliar, but names like Werlitsch, Strohmeier, Tschida, Muster, and more, have piqued your curious palate…
Whatever the case, the crew at P&V think that this lesser-known part of the wine world deserves its share of the spotlight for storming the natural wine fairs of the world with tip-top cuvées year after year. Not only because they coax the very best out of their indigenous varietals to deliver expressive whites, skin contact wines and vibrant reds, but also for their love and respect for nature. Today, Austria is a hotbed of natural winemaking: 13% of the nation's vineyards are managed organically, biodynamic principles are often in play, and the majority of grapes are still harvested by hand.
There's no better way to understand and appreciate these wines than to taste the best of them, and Enoteca Sydney's Andreas Puhar is the man for the job.
In 2002, Andreas founded Enoteca Sydney and is now one of Australia's most sought after wine importers with an enviable portfolio with over 65 producers from the world over. He is one of the pioneers of importing Austria's avant garde sect of wine.
On Thursday 12th April, join P&V's Matty Hirsch and Andreas himself for a trawl through his Austrian treasure trove.
$32 (plus a gnarly booking fee) for a taste of 8 wines. New horizons free of charge.
Get your tickets clicking here… 
Add to My List