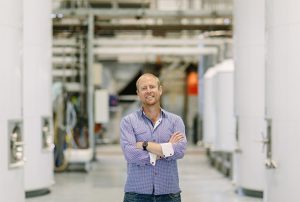 Winemaker Adam Wadewitz is the latest star to join the Shaw & Smith team. Get set for another blast of quality releases.
——
First published in Halliday Magazine in 2014. Written by Campbell Mattinson.
Successful wineries are like successful relationships. They're never accidental. They're the result of a lot of good decisions taken over a long period of time. Patience is the key ingredient but this is the thing: so too is an underlying restlessness. One without the other is useless. If you don't ask yourself, as you walk to the dais to accept your gold medal, how you can be even better the following year then chances are you're on the way down.
This truth is especially self-evident at leading Adelaide Hills winery Shaw & Smith. This stylish operation began in the late 1980s and quality-wise it's never taken a backward step. And yet Shaw & Smith has recently taken steps to steadily ramp the quality higher over the next handful years. This increase in quality is not merely possible; it's become inevitable.
That's where new winemaker Adam Wadewitz comes in. He's the foreign invader who went away to conquer interstate districts but who grew up – almost – around the corner.
"I was born in McLaren Vale, born at Willunga hospital, born and bred," Adam says.
Visit winery website
Add to My List